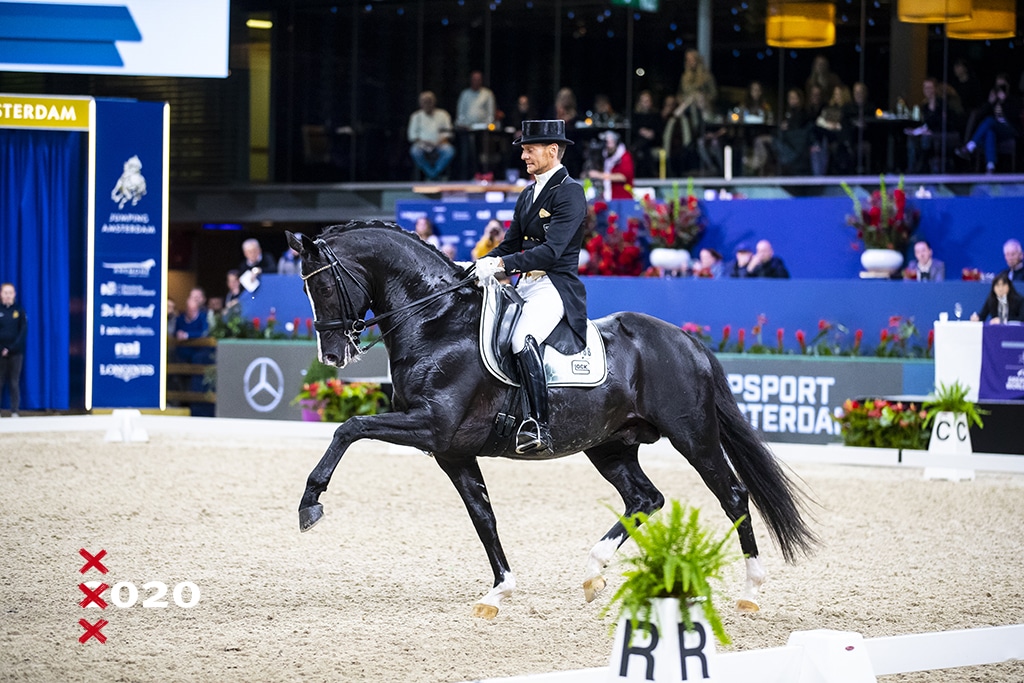 The dressage Magazine Prize at Jumping Amsterdam was a prey for Edward Gal and the 8-year-old Glock's Total US (f. Totilas). Gal received a standing ovation from the enthusiastic audience, which the jury judged with 75,539%. Kirsten Brouwer rode the 10-year-old Foundation RR (f. United) and took the second prize home. The jury judged the rider's test with 73.088%. Jeanine Nieuwenhuis received the third prize. Nieuwenhuis entered the RAI with the 9-year-old Great Lady TC (f. Bretton Woods) and received 72.696%.
Though ride
Gal: "It was a tough ride. While exploring the track he got very busy with everything around him. He was busy in the ring with all sorts of things and then I couldn't get him to sit quietly in the railing. He was a bit scared of his own shadow, which he was looking at."
Exercise year
"It's a practice year for him this year. Of course, you don't have much of a chance to ride this kind of competitions in this atmosphere. In this kind of ambiance he has to do it anyway. I think it's wise to ride this kind of competitions to get him used to it," says Gal.
It's great that I can ride this test now.
"It's super fun that it's like this. I know I can do so much better and then it's great that I can ride this test right now.
View the results here
Photo: Digishots
Eline Korving of Horses.nl commissioned by Jumping Amsterdam
https://www.jumpingamsterdam.nl/wp-content/uploads/2020/01/Edward-Gal-GLOCKS-Total-US-AMST20L66690.jpg
683
1024
Irene
https://www.jumpingamsterdam.nl/wp-content/uploads/2020/09/JumpingLogo2022-1.png
Irene
2020-01-24 11:52:57
2020-01-24 17:17:32
Gal: 'It was a tough test'