Piaf and passage as von Bredow-Werndl takes over where she left off….
To the strains of a brand new French-themed musical score embracing Edith Piaf's "je ne regrette rien", reigning Olympic, European and World Cup champions Jessica von Bredow-Werndl and the fabulous mare TSF Dalera BB claimed a definitive win at the second leg of the FEI Dressage World Cup™ 2022/2023 Western European League in Lyon, France today.
On the crest of a wave of success, the 36-year-old German rider clinched the 2022 World Cup title at Leipzig (GER) in April before taking a break ahead of the birth of her baby daughter, Ella Marie, in August. And her comeback today was nothing short of sensational. 
A score of 90.140 left her ahead of compatriot and five-time World Cup champion Isabell Werth who finished second with Emilio on a mark of 87.945 while Sweden's Patrik Kittel lined up in third with Touchdown and von Bredow-Werndl's brother, Benjamin Werndl, finished fourth with Famoso OLD. 
Jessica was delighted with the result that stamped her authority back on the sport she has dominated for some time now. And she was relieved this evening too. 
"Coming back with a new Freestyle after riding one 90% score after another I knew I was pushing myself. I really wanted to get above 90 to be honest, and that I managed to do it is really cool because it's what I wished for and prepared for!"
Jessica von Bredow-Werndl (GER)
New lead
There were 13 starters in today's points-deciding Freestyle and, first to go after the break, The Netherlands' Thamar Zweistra looked set to forge a new lead with the high-stepping nine-year-old stallion Hexagon's Ich Weiss who was really fun to watch. 
But the pair performed a 2.5 canter pirouette to the left which brought her Degree of Difficulty and Choreography mark to a 5.5 because it is a breach of the rules. So it was the 77.255 posted by the host-nation partnership of Morgan Barbançon and Sir Donnerhall ll OLD that was holding the lead when von Bredow-Werndl entered the ring.
From the moment the German pair set off the crowd were spellbound however, and they burst into applause when the score was posted. The music was captivating, and the floorplan allowed Dalera to show off her pure class. Clearly the golden girl of German dressage had it in the bag.
Coincidence
Asked about her new French-themed Freestyle, von Bredow-Werndl insisted that "it is just a good coincidence that coming up is Paris 2024! 
"My mom actually suggested to use this music. It feels like it fits perfectly to Dalera, right from the first time I rode it. And she loves it! It's a love story between Dalera and me that's made in France!"
Jessica von Bredow-Werndl (GER)
"The floorplan is perfect for her because we have developed together over the last four and a half years and we've been using the previous Freestyle all that time so I think it's time now to adapt and move on. I spent a lot of time working on the new choreography and it is difficult, but not for Dalera. Today she made it feel effortless, easy and still expressive. I rode this version last week on Wednesday and I just I knew this was it!", she pointed out.
As best French finisher, having lined up in sixth in the final analysis behind Sweden's Nanna Merrald Rasmussen and Atterupgaards Orthilia in fifth, Morgan Barbançon attended the post-competition press conference. She was happy with the performance of her great stallion Sir Donnerhall who has bounced back from a scary accident some years ago and who drew gasps of delight from the crowd when setting off in extended canter at the very beginning of his test.
Happy
"I am happy to see that he is still in a very good shape at 16 years old. It makes me happy to see he still wants to go in the ring, and Lyon is really my heart show – the best public is here!" And asked if she might think of changing her own Freestyle ahead of the Olympic Games in two years time she said "yes, and I might make it more French than France!"
The FEI Dressage World Cup™ 2022/2023 Western European League now moves on to von Bredow-Werndl's home ground in Stuttgart (GER) in two weeks time where she will partner the 13-year-old Ferdinand BB. As defending champion she only needs two appearances during the season to qualify for the 2023 series Final which will take place in Omaha (USA) next April. 
And well on his way to qualification is her brother, Benjamin, who goes into the next leg at the top of the WEL league table.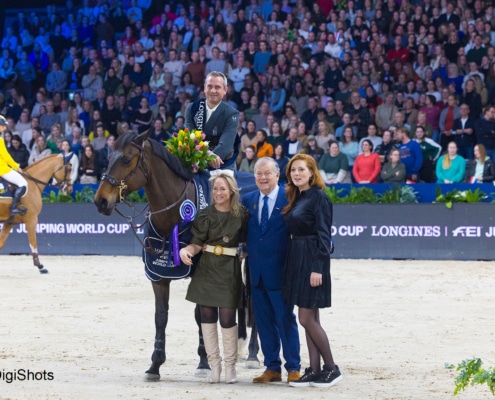 https://www.jumpingamsterdam.nl/wp-content/uploads/Julien-Epaillard-Donatello-dAuge-AMST23L72533.jpg95520-kopieren.jpg
1365
2048
michelle trautig
https://www.jumpingamsterdam.nl/wp-content/uploads/Jumping-Amsterdam-2024-25-28-jan-logo-FC55-1000x205.png
michelle trautig
2023-02-07 10:08:09
2023-02-08 13:58:16
JULIEN EPAILLARD: 'I DIDN'T WANT TO BE DEFEATED AGAIN'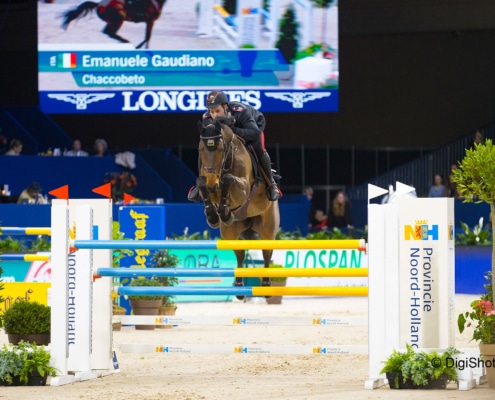 https://www.jumpingamsterdam.nl/wp-content/uploads/Emanuele-Gaudiano-Chaccobeto-AMST23L67034.jpg95384-kopieren.jpg
1365
2048
michelle trautig
https://www.jumpingamsterdam.nl/wp-content/uploads/Jumping-Amsterdam-2024-25-28-jan-logo-FC55-1000x205.png
michelle trautig
2023-01-29 15:18:11
2023-01-29 15:18:12
TIP FROM EMANUELE GAUDIANO: 'DON'T THINK TOO MUCH'
https://www.jumpingamsterdam.nl/wp-content/uploads/WhatsApp-Image-2023-01-31-at-21.09.34.jpeg
1366
2048
michelle trautig
https://www.jumpingamsterdam.nl/wp-content/uploads/Jumping-Amsterdam-2024-25-28-jan-logo-FC55-1000x205.png
michelle trautig
2023-01-28 22:40:56
2023-01-31 22:15:03
TOM SCHELLEKENS: 'THE FORM OF THE WEEKEND WAS DECISIVE'