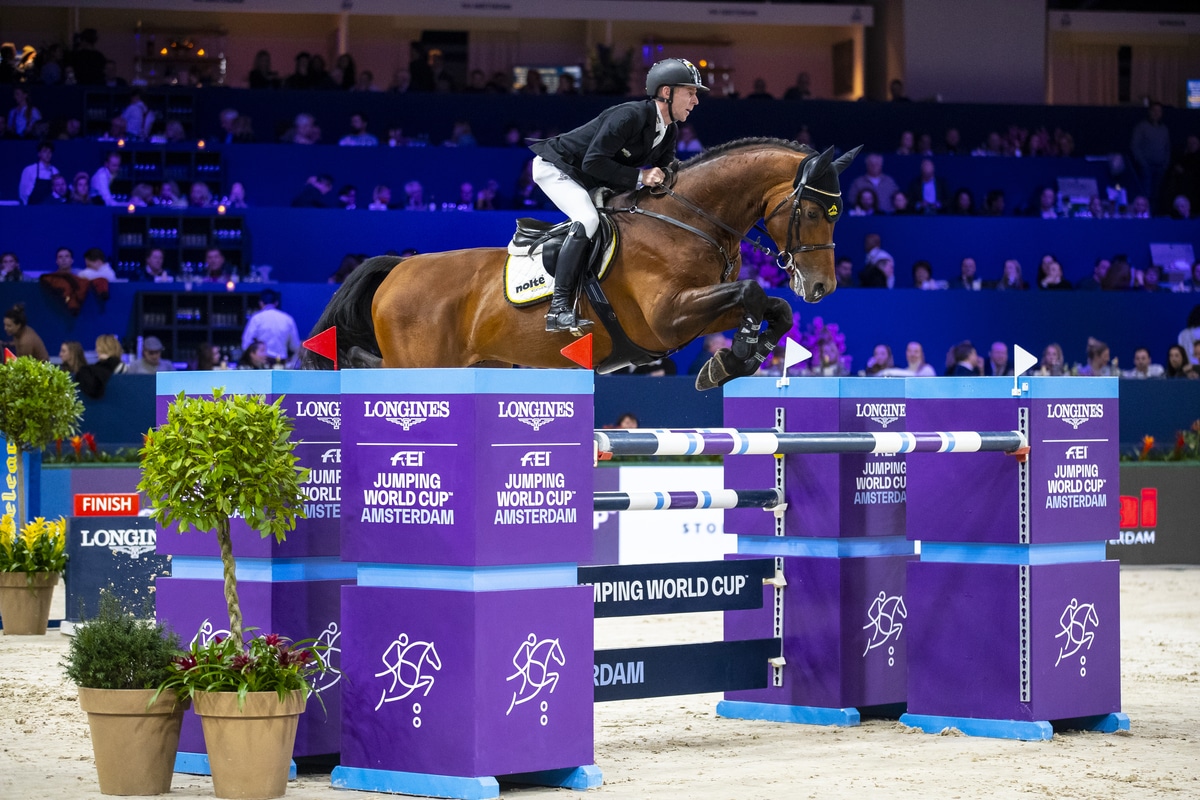 The riders will compete in the 1.50m classe in the Telegraaf prize at Jumping Amsterdam Tonight. Ten riders qualified for the blood clotting jump-off. The top rider Marcus Ehning and the 12-year-old A la Carte NRW (f. Abke) came the longest and took off with the victory. Ehning rode the jump-off very fast in a time of 36.10 seconds. Philipp Weishaupt came second with the 10-year-old Hanoverian Coby (f. Contagio) in a time of 36.12 seconds. Eoin Mc Mahon took the third place with 14-year-old Chacon (f. Chacco Blue) to Ireland and stopped the clock at 37.93 seconds.
I expect a lot from this horse this year
Ehning: "I was very satisfied with the first round. I've been racing for three quarters of a year now and we haven't done that many jump-off courses yet. It is therefore a special blessing for me. It is the first victory in a difficult course for my horse. Allicante is a well-known stallion in Germany. I expect a lot from this horse this year."
"The public has seen beautiful sport
"I know it's a horse that can jump anything, with which I can ride extremely short turns. I've tried it and I'm glad it worked out. It was a super course and for the jump-off it was good that 10 combinations were qualified. The audience has seen beautiful sport tonight," said Ehning.
I really like being here
"I'm very happy that I got to ride at Jumping Amsterdam, that's why I wanted to offer something tonight. I am very happy to be here, because Amsterdam is a nice qualifier. The Dutch people can be happy that they have such a beautiful competition".
View the results here
Source: Digishots
Eline Korving of Horses.nl commissioned by Jumping Amsterdam
https://www.jumpingamsterdam.nl/wp-content/uploads/2020/01/Marcus-Ehning-A-la-Carte-NRW-AMST20L71826.jpg
800
1200
Irene
https://www.jumpingamsterdam.nl/wp-content/uploads/2020/09/JumpingLogo2022-1.png
Irene
2020-01-25 00:32:49
2020-01-25 00:32:51
Ehning: "It's a special blessing for me''