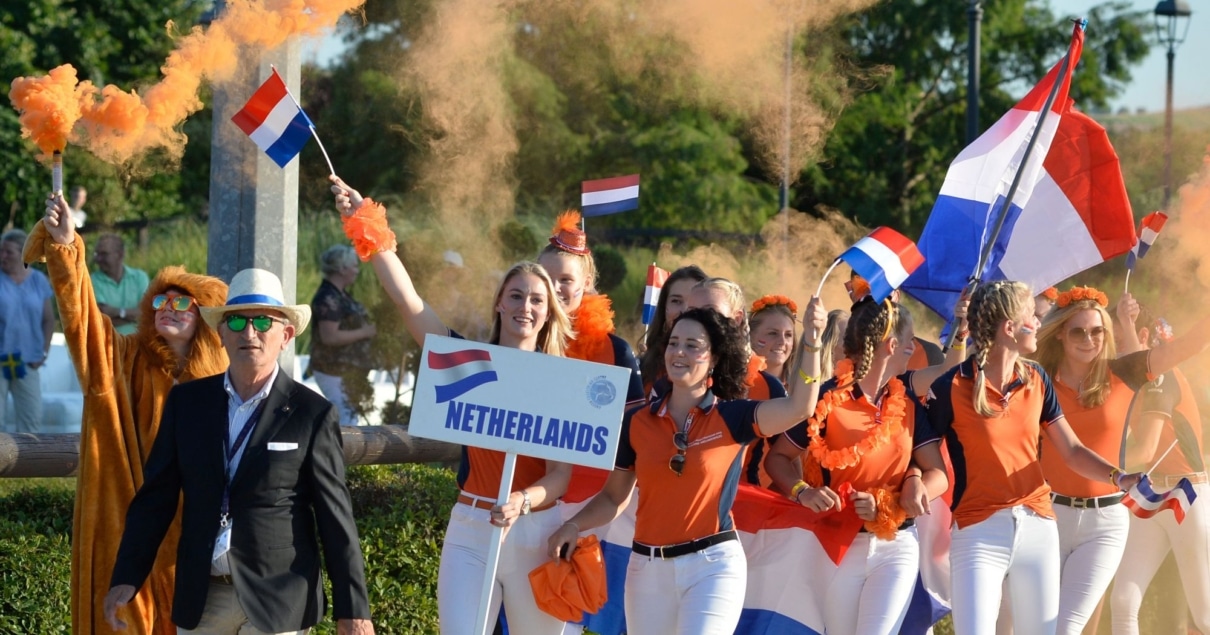 In our new series, we focus on a particular nation's mix of fabulous equestrian talents…
The Dutch love their equestrian heroes… and the rest of the world does too!
Some of the biggest names in the sport's history have come from the Netherlands, a relatively small European country, where equestrian is hugely popular. The enthusiasm for equestrian is illustrated each January when Jumping Amsterdam attracts tens of thousands of fans and millions of TV viewers.
Dutch Jumping and Dressage athletes have won the biggest titles in the sport, while Driving aces Ijsbrand Chardon, Koos De Ronde and Bram Chardon have all won the FEI Driving World Cup™!
In the week we should be at Jumping Amsterdam, here we look at some of the Netherlands' kings and queens of the sport…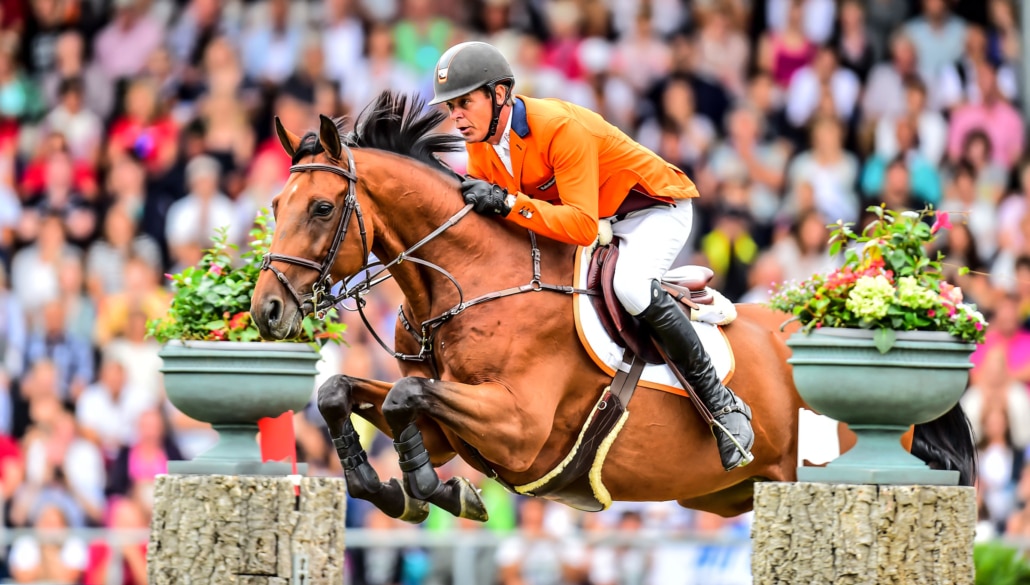 Jeroen, 47, was ambassador of Jumping Amsterdam for many years, and while he passed this position on to Willem Greve last year he still features prominently on the billboards. He won Individual gold at Sydney 2000 on De Sjiem and Individual and Team gold at the 2014 FEI World Equestrian Games™ with Zenith. Jeroen is based at Stal De Sjiem, located in Weerselo in Twente.
Fans' Favourite
She may no longer be competing, but three-time Olympic champion Anky van Grunsven remains the queen of hearts in Dutch equestrian. Her record of multiple titles is phenomenal — nine Olympic medals, two FEI World Equestrian Games™ golds and five European titles.
Oh, and there's also her nine – yes, NINE – FEI Dressage World Cup™ Final wins between 1995 and 2008!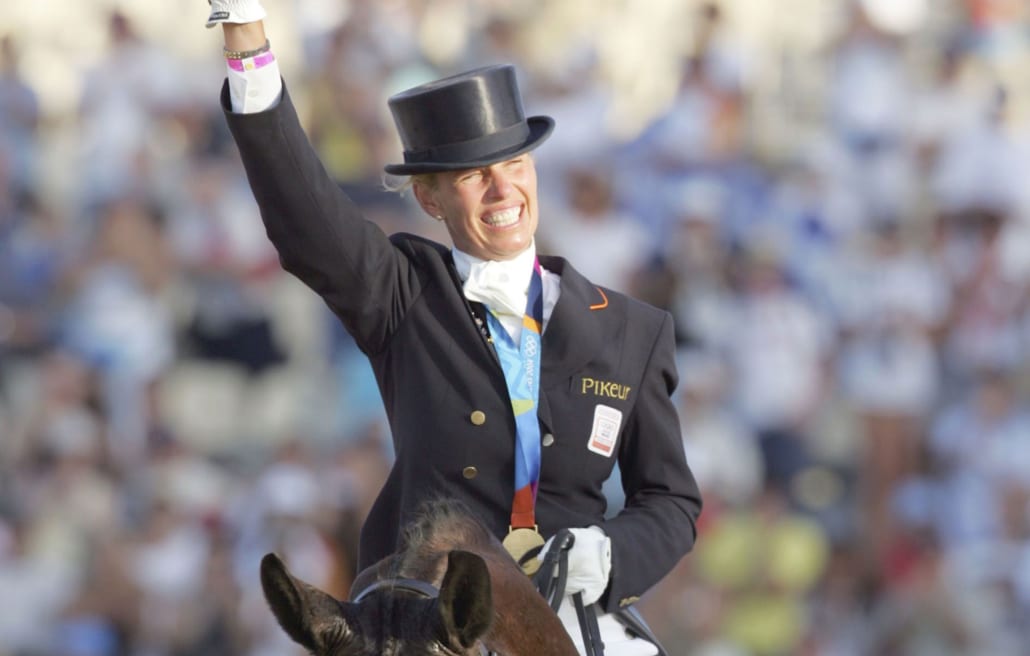 Anky was a true pioneer with horses such as Bonfire and Salinero, and her success and personality helped to develop Dressage to the status it holds in her home country today. Still based in Erp, where she was born, Anky, now 53, is an inspiration for many people and always willing to help promoting the sport.
Hero Horse:
Totilas was the darling of Dutch equestrian a decade ago when he took the world by storm with Edward Gal. They broke world record after world record and between 2009 and 2010 won an unprecedented three gold medals at a single FEI World Equestrian Games™ as well as European and World Cup titles.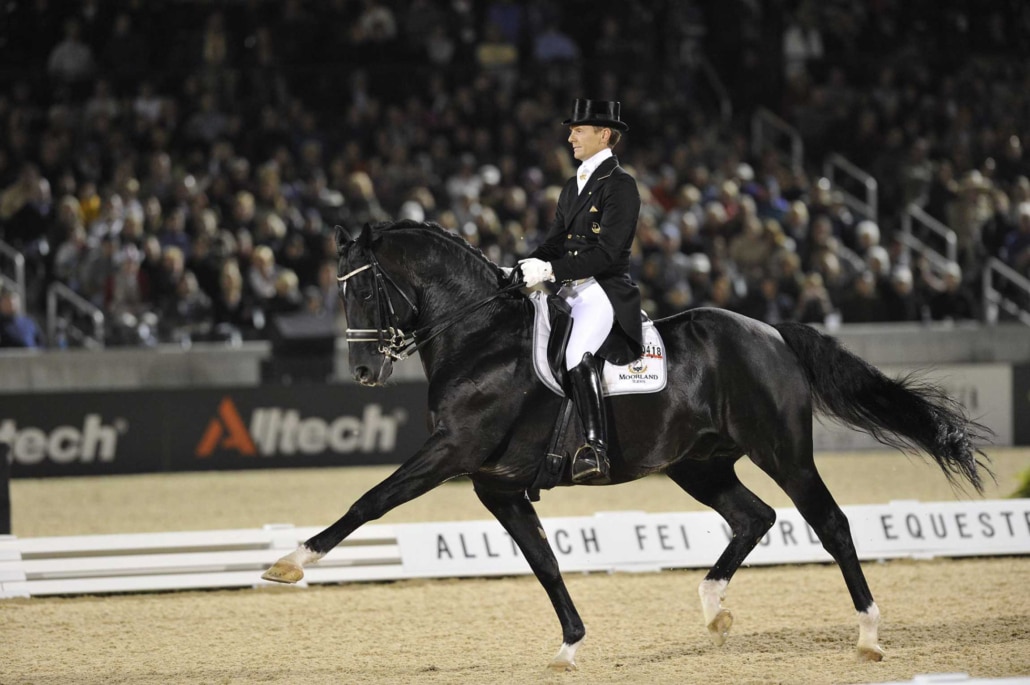 Totilas was so special that fans were known to weep at the beauty of his performances.
More tears were shed in late 2010 when Totilas was sold to a new owner, meaning he would in the future compete for Germany rather than the land of his birth. He passed away at the end of 2020, aged 20.
His enduring popularity is highlighted by the way fans have taken to his offspring, such as GLOCK's Toto Jr and GLOCK's Total US.
Insta Sensation
Britt Dekker, a popular TV host and showbiz personality in the Netherlands, recently starred alongside her own horse, George, in the Netflix feelgood film, Whitestar.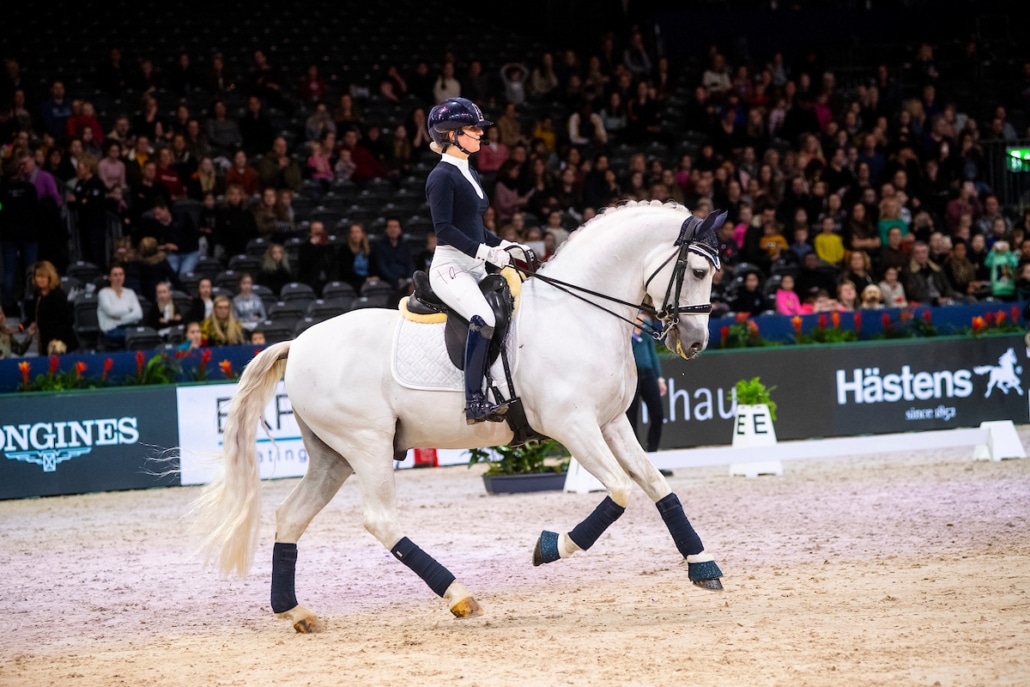 Britt, 28, is very successful on social media with the horse-themed paardenpraat.tv. She has lots of fun with her horses and inspires a lot of people – especially the young — with her passion.
Her 320K Instagram followers just love her horses, including George, the beautiful white Spanish stallion.
A True Inspiration
Having won Team gold at Rio 2016, Nicole den Dulk is hoping to again represent the Netherlands in Tokyo. She'll certainly have plenty of support behind her, having become such a popular athlete over the last few years.
The 40-year-old became paralysed from the waist down in 2008, but has reached the top of the sport and inspired fans across the country and beyond since she began competing at international level in 2013.
Rising Star
Kevin Jochems is 25 years old and a hot, hot, hot talent in the Jumping world! He's already won the prestigious Longines BHS King George V Gold Cup at Hickstead, securing victory with Captain Cooper back in 2018.
Kevin has also had the honour of wearing the famous orange jacket by representing the Netherlands in the Longines FEI Jumping Nations Cup™. He was named KNHS Talent of the Year 2018 during Jumping Amsterdam.
National coaches are delighted with his progress and his eagerness to embrace new opportunities to develop!
https://www.jumpingamsterdam.nl/wp-content/uploads/2021/02/dressage-3107-dutch.jpg
1050
2000
Irene
https://www.jumpingamsterdam.nl/wp-content/uploads/2021/12/JumpLogoWit23-300x62.png
Irene
2021-02-02 09:34:44
2021-02-02 09:38:29
FEI: Local Heroes, The Netherlands